Remote Teamwork and Productivity
In a recent interview, I discuss how to optimize your remote teams for success and new opportunities within Web 3.0.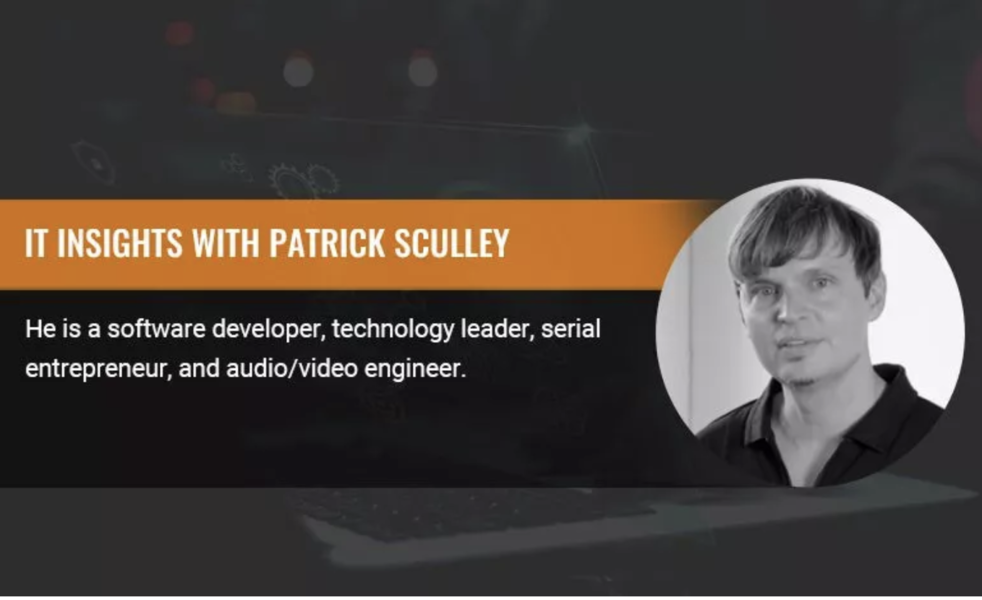 1. As a software developer, technology leader and serial entrepreneur, how do you see the software industry evolving in 2023?
Right now we are transitioning from the era of Web 2.0 which was all about web apps that allow you to do things, into Web 3.0 which enables you to create things. For example, we now do our grocery shopping, order materials from suppliers, and manage our bank accounts online. With Web 3.0, we will be curating a dinner party, designing systems, and publishing NFTs with AI-powered applications.
This is going to open a tremendous amount of new opportunities in the software industry as companies compete for relevance. I can remember a day when some businesses didn't understand why they needed a web presence and now even the smallest business has a website and a social networking page. In the same way, there will be pressure for organizations to optimize their user experience with personalization, recommendations, content creation, and digital wallets.
2. We are particularly intrigued by your experience in training, implementing, and coaching teams in high-performance software development practices. Can you shed more light on how you do that?
The purpose of a software development team is to drive value for the business and the end user. For example, last year one of the teams I coached at Gap was able to consistently deliver millions of dollars of revenue-capturing improvements into production every week and did so with zero defects – for an entire year.
Software development tends to be expensive, risky, and unpredictable. What I do is help software teams align on incrementally achievable business objectives that generate measurable value. Doing this has a trifecta effect of increasing visibility (trust + credibility) for the team, empowering team members so decisions can be made quickly, and shorter cycle times through gamification.
However, I found that to do this effectively, the right tools and processes need to be in place for optimizing around communication, collaboration, accountability and continuous improvement.
3. As the Founder and CEO of PixelMixer, how have you seen remote work and distributed teams affect productivity?
I can't speak for all industries but if your software engineering organization is not as or more productive while working remotely then I think you need to step back and examine some of the aspects of your delivery process. After converting to remote, the teams I coach have seen a 25% improvement on average in their baseline metrics such as cycle time, velocity and defects.
So you have to ask: do you have the right tools in place, is your delivery methodology (Lean/Agile/Scrum) adequately implemented, and do you have a culture that rewards hard work and results?
One of the biggest benefits I see with remote work is in the reliability and consistency of engineers. Our remote teams can achieve far better attendance during standups and the right people are almost always available. This is simply not the case when commutes are involved, especially long ones.
4. In the same breadth, do you think remote teams are sustainable?
Remote software development teams need to have the right processes, tools and culture in place to thrive. For example, we need to adjust our use of meetings and ensure we have robust asynchronous communication capabilities in place. Face-to-face interaction is an important part of a remote culture because it creates the personal bonds that connect us as humans. Encouraging a virtual happy hour, "camera on" events, and occasional in/out of office get-togethers make a huge difference in morale and camaraderie.
In terms of capabilities to consider, I have seen video sharing solve many challenges through better visibility, transparency, and communication with my remote teams. For example, recording a showcase (aka feature demo) provides management with tangible insight into progress, confidence in what is being developed, and a sense of connection with the remote resource.
I took it upon myself to eat some of my food and created a product called PixelMixer which delivers personalized clips from meetings and other recordings. The idea is to ensure the right teams and people stay informed even in this new world of collocated and remote work.
Wrapping Up:
The software development industry and the web is at the cusp of change with the transition from web 2.0 to web 3.0.
Patrick highlights the same as he sheds light on how he makes software development teams yield better results and work for companies.
It's poignant to note his stance on remote teams as a means to amplify productivity and collaboration.
All in all, this Expert Q&A was a breath of fresh air. We hope you found it just as insightful as we did.